Netease Journeys West to Dell
On Oct. 18, China's online gaming leader Netease and World's larget PC maker announced in Beijing a joint sales promotion. The activity will last three months.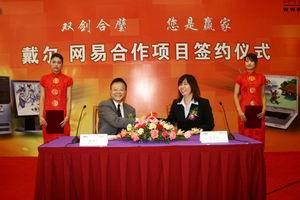 The most popular domestic made online games "Journey to The West-Online II" and "Dreaming Journey to the West-Online" will be fully ported to Dell's Dimension desktops and Inspiron notebooks.
In the three-month period, users with purchase of low end Dimension5100, Inspiron6000 to high end Dimension9100 and Inspiron9300 will get a discount. At the same time, they will receive Netease's "double package" with maximum 1000 free online gaming hours on playing the two XY games.