Hot Mini, Huge Profit fro Shanda?
The Mini is hot, but can it make money for Shanda?


On October 17, Shanda surprised everyone by releasing the EZMini ahead of releasing the long expected "Shanda box". The first responses from the media and game lovers are :"The Mini is hot!"
In a splashing news conference, Shenda's President Jun Tang (former Microsoft's China general manager) and Mitec's CEO, Intel's vice president and asian genaeral manager jointly released the EZMini product line.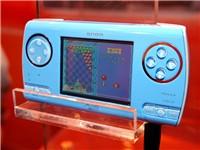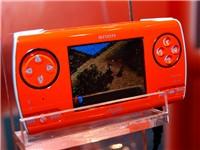 Heralded as a mojor break in a field long dominated by Nintendo and Sony, the EZMini is claimed to be first handheld internet entertainment system in the world.
Shanda' CEO said that the company had this device in mind in the last five years but could not produce it due to the limitation of technologies. Until recently, Shanda hooked up with Mitec through Intel, the EZMini quickly become reality.
Physically, the EZMini has an intel Xscale engine running at 416 Mhz and 64 Mb memory. Externally, it supports SD and MMC.
The EZMini also have the wirless Bluetooth and WLan connections. It also support mini-USB for high speed file transfer.
How can the Mini make money for Shanda?
According to Shanda sources, Shanda will share a profit, though very small with Mitec on hardware sales.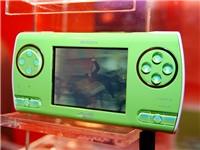 However, what could make the Mini a big money maker are the great functions and contents coming with this Mini and the future Minis with more features of high speed wireless internet functions.
The Mini does not only have the powerful functions of a handheld computer, but also the rich contents of a handheld game machine. It's easy to operate with powerful functions such as music, gaming, movie, as well as electronic books.
EZMini is the first handheld terminal supports online gaming. Many of Shanda's online games can be played on Mini or in the process of porting to Mini.
Without using a PC, EZMini can be used to download music, quickly connect with ease to freely surf the internet through internal WiFi and Bluetooth modules.
EZ mini can also be used for showing video, playing video games, showing pictures, as well as displaying electronic books. It brings users an overall entertainment experiences.
EZ mini supports MP3 and WMA music files, and will supports other compressed music files in the future to make it an open platform.
EZ mini supports higher speed streaming music files with clearer and better sound effects. It also carries a microphone to make Mini shared by small group of friends.

Shanda intends to make profit on the online gaming and music download and other services. With it's open platform, Shanda has signed up more than 70 service providers.

At the press conference, Shanda also indicated that they will soon expand the Mini's market to other parts of Asia and later worldwide.

sources: PCPOP.com