"Queen of Internet" Making Calls For China's Internet Stocks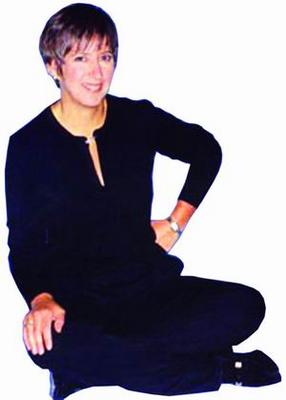 MorganStanley's famed analyst, Mary Meeker was branded "Queen of Internet" in the 90s of last century. She has attracted many investor followers during the internet golden rush.
Yesterday, the "Queen of Internet" and another MorganStanley analyst Weidong Ji, gave their positive comments on China's internet stocks. In recent months, China's fast economic growth is gaining worldwide attentions. The internet stocks are also very hot. More and more American investors are begining to look outside on China and other countries for higher returns.
Mary thinks China's internet stocks have huge potentials. The reason is that China has the largest consumer population in the world. Internet can cover more of the large consumer population in China, and make it far superior than other industries. As the fastest growing economy of the world, China's GDP has grown 4.9 times(the original quote of 19 times, probably was a mistake) in last 20 years. The internet has been China's fastest growing sector. Mary pointed out that, there are several trends that investors need to pay attention to:
First, the growth of China's internet has been very dynamic. The number of internet users is ranked number two worldwide. The number of users younger than 30 is bigger than any other countries. Owning so many young users means China's internet services will continue to innovate to meet the appertize of these young people.
Second, different from other countries, China's internet are mainly mobile connected instead of desktop connected. China has 360 million mobile users which is 3.6 times of the number of internet users. That is equivalent to the number from the three countries followed combined. Mobile value-added services added $700-800 million on to internet companies' revenues. It is two times as much as online gaming revenue and three times as much as online advertisement.
Third, foreign capitals are increasingly interested in China's internet. World's internet giants are rushing into China too. The merger and acquisition activities are also heating up n China.
Besides that, some leaders in China's internet sector have achieved very good financial results. Mary says that, the more focused firms will bring large market shares. But no leader can stay up in front with one leap without contineous efforts.
Mary also pointed out, the profit margin from China's internet companies are much higher than their global peers. This is because China has plenty supply of labor and very low living expenses. On the other hand, many Chinese internet companies follow a model of combined "online" and "offline" businesses. For an online company, offline businesses help gain customers and increase product sales.
For example, ctrip has 1,300 telephone operators working on airticket sales and hotel reservations. Baidu also has salespeople all over the nation to promote sales to small and medium companies. Shanda sells prepaid cards in as many as 300,000 retail sites. Mary also thinks that the actual incomes from China's internet companies are much higher than what they reported publically.
If comparing China's internet stocks with global peers, the valuation of China's internet stocks can be seen much lower than the valuation of the others. The average PE ratio of the top five Chinese internet company is around 15-20, while the top five US interent companies commands a 40-50 PE ratio. Mary thinks there are several reasons: The worry whether the high profit margin from the China internet companies will continue; the intense competition can cause leadership switch faster than other countries; unfamiliar with Chinese companies' business operation models; as well as the worry for changes in profit sharing with mobile operators and changes in government policies regarding cleanup in contents.
Mary thinks, for current Chinese internet companies, the contents are gaining importance. Providers are having say on prices and become more and more "kings of contents". To gain the rights of wireless music sales, Tom online is paying 40-50% revenue to music companies. Kongzhong net is paying 5 times as much as what they would pay two years ago for rights to view major movie releases on mobiles. At the same time, the available of new types of wireless and broadband services also increased the demands for high quality contents. The number of users of color-picture ringtones from China Mobile are growing at 90% pace quarter over quarter. The most popular song "mouse likes rice" was downloaded 5 million times with potential income near as much as the best selling CD, and MTV. Some content providers will make more money from mobile value-added services than from cable TV serivces in a few years.
The challenges facing the China's internet companies, as pointed out by Mary, mainly depends on whether a soft-landing can be achieved in Chinese economy. While there are cyclical factors affect online advertisement and high end mobile value-added businesses, the online gaming and basic mobile value-added businesses(such as SMS) are less likely be affected. Other challenges include whether mobile operator will change profit sharing, or whether managements pay enough attention to long term value as well as short term profitability.
Mary says, to pick a stock in internet sector, investor should mainly pay attention to the business model, the market size, the strong growth and high barrier of entry, core competitiveness, and the strength of management team. Many management talents like to change ship in China's internet companies. But a stable management is critical for sustainable growth.
Mary Meeker predicted that there will be more internet companies listed on Nasdaq. "Especially mobile and broadband service companies will have even big performances."
Morgan Stanley's report also revealed their first picks of Chinese internet stocks. Ctrip, Netease and Tencent are the lucky ones.
The report indicated that, Ctrip will be the main beneficiary of stronger consumption and increased travel interests of Chinese. Ctrip's strong focus on customers, it's large scale platform and outstanding capability both online and offline will make Ctrip a dominant player in the service intensive travel industry.
Netease has become an innovative leader in the fast growing online gaming market in China. MorganStanley thinks that Netease's knowledge on the market, focus on innovations, and the strong management team surrounding William Ding will keep Netease up in the front.
And Tencent, a strong power in the fast growing instant communication market in China, owns a 60% share of all the users. The report said that, by using the networking effect and high barrier of entry, Tencent created a strong community. The company succeded in growing income in the area of internet value-added business mobile value-added businesses. The company also intends to make money in the online gaming and online advertisement services.
Foreign Net Companies Increased Merger And Acquisition Activities
The report showes, the other trend in China's internet is that, besides internal integration activities, foreign capitals have dramatically increased their interests in Chinese companies. After bought 3721 net, Yahoo again spent $1 billion to buy 40% stack in Alibaba. Soon after, on the international stage, eBay also bought net phone service provide Skype with $2.6 billion.
"According to our estimate, this kind of merger and acquistion will trend down next year but will further increase the year after. We predict increased activity by the foreign internet companies in China because we have seen many signs of these activities." Mary Meeker said.
She pointed out that , the new stretegies are probably resulted in their contineous difficult encounters: eBay/Eachnet has lost market share due to competition from Alibaba/Taobaonet. Amazon/Joyo has yield it's top-visited title to DangDang.com; NHN/Ourgame.com also lost to Tencent in the entertainement games.
"There are several reasons", MorganStanley's vice-president Weidong Ji said, "First on covering their bases, local companies have stronger management capabilities; Second, due the multi-layer structure, decision making of foreign companies are less efficient; and also on localization, such as producing local contents, there are gaps both on meeting the local needs as well as community development."
To face the difficult situation of competition with local firms, many multi-nationals will wave the weapons of capital, to take local companies under their control. "From the engagement with Alibaba, Yahoo in fact admitted their Chinese strategy was not successful." Mary Meeker said.
She further pointed out that, facing the similar situation with not very high market share in China, Google needs to solve the problem of lacking a nationwide network. Google's model requires it to establish good relationship with small and medium businesess. China has about 25 million of them, but only 8% of them using internet. So Google needs to establish a sales network. "Even going door by door, you still needs this kind of sales network".
How much venture capitals are there in China? Nobody knows
Ji said, there are certainly many venture capitals around China, and are still heating up. In a recent summit of venture capitals hosted by An Yong Accounting, many reported meetings with venture capitalists from Silicon Valley with eyes on IT companies with fast growth potential.
"Thre is unquestionable venture investment wave. Today's pouring venture capitals are also different from past", said Chaoyong Wang, who is chairman of XingZhongLi Investments. "In the past, it kind of like fashion. People just trying to position themselves. Now, they are looking for real returns. A deal like Alibaba with $1 billion involved is very significant even in the US. American investors are more confident. They think China will produce such oppertunities. so, now it is no longer the question of whether to invest, but the question of investing how much and investing in who."
Under this environment, China does lack capital as indicated in MorganStanley's report. What really missing are good ideas.
Mary Meeker indicated that, there are large amount of private capitals available in China. Unfortunately, many lost their money at the end. Some succeded but only with 10 to 1 ratio. "The critical thing is the lacking of many good ideas".
It is because the imbalanced situation that have made the values of companies with good ideas multiplied. Ji said that the companies with ideas are demanding higher prices from venture capitals now. Even though, it is still hard to find high quality companies to put money in.
In fact, one big worry from venture capitals is the lack of innovation in Chinese companies. Similar models will getting harder to attractive high level investments. "The Chinese are seeing this, and are making efforts. But there is long way to go. Besides, companies also lack management skills, such as stability of core management team also can affet the attractiveness to venture capitals." Ji said.
As regard to whether large investment banks such as MorganStanley will invest in China's internet, Mary Meeker said that they will continue watch from the sideline. "From the research respect, MorganStanley always pay attention to those innovative companies with good management teams."